Asian American High School Conference (AsAm HSC) is an annual conference held at the University of Michigan that aims to help Asian American high schoolers explore their identity as well as provide an insight into college life. With the help of the University of Michigan's students and organizations, we will be leading workshops, group discussions, and a panel on various topics related to intersectionality and community.
As the world navigates the global COVID-19 pandemic, a growing number of us have turned to our screens, seeking comfort, information, and connections to those not so around us anymore. Drawing upon the nostalgia of iconic gaming imagery, Super Asian American (AsAm) World examines how young Asian Americans use this online space, including everything from social media to news and virtual communication to games themselves. In Super AsAm World, our powers stem from the rich cultures, diverse experiences, and individual identities that make us who we are. Embracing those identities is how we level up.
10:00 AM - Introductions
10:15 AM - Keynote Speaker
10:50 AM - Keynote Q&A
11:15 AM - Small Group
11:50 PM - Workshop
12:45 PM - Small Group
1:10 PM - Lunch Break
1:50 PM - Workshop
2:45 PM - Small Group
3:00 PM - End of Day 1
DAY 2 (11/8)
10:00 AM - Day 2 Kick-off
10:20 AM - Small Group
10:40 AM - Workshop
11:35 AM - Small Group
11:55 AM - College Q&A
1:10 PM - Workshop
2:05 PM - Small Group
2:35 PM - Closing
3:00 PM - End of Day 2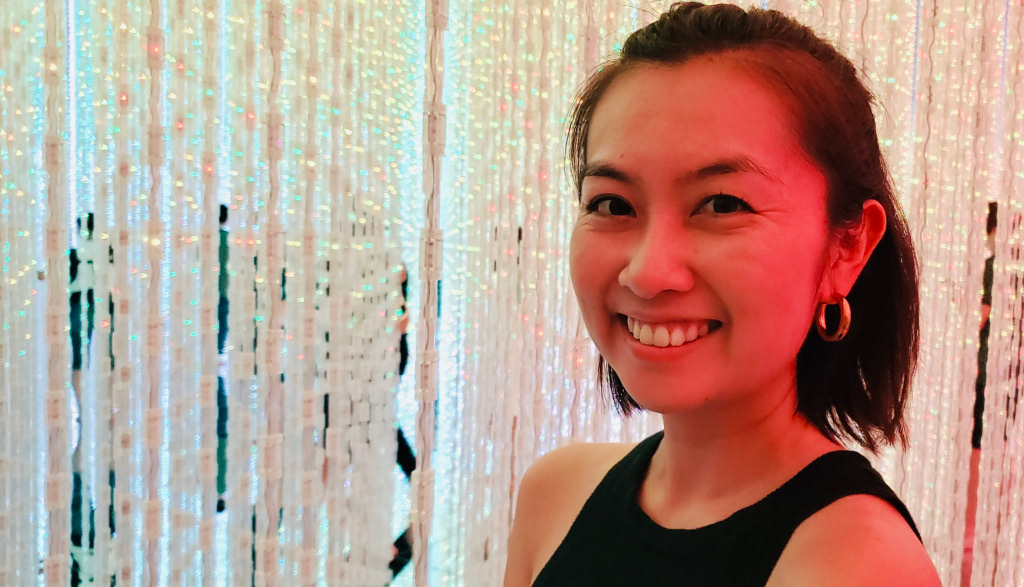 "My work is grounded in my commitment to build brave spaces of critical thinking, belonging, and transformation as interventions to injustice and violence. I do this by conducting research, teaching, and organizing in ways that uplift the experiences and wisdom of youth, womxn of color, and queer communities in sacred, secular, and academic spaces.
With nearly a decade of experience as a minister, youth organizer, researcher, high school teacher, and adjunct professor, my professional purpose is to advance theories, theologies, and praxes that center underrepresented communities and hold our institutions accountable to them. My forthcoming scholarship specifically engages the connections between religion, race, and sexuality among Asian Americans and religious institutions."
Symbols of Vietnamese Ameri

can Refugee Nationalisms
This workshop gives Asian American high schoolers the opportunity to observe American nationalism in the narratives and symbols of Vietnamese American r
efugee communities. Unpack internalized oppression in an Asian American population with historically conservative voting behavior, which
"levels up" their understanding of how Asian Americans, specifically those with stake in mobilizing Vietnamese American refugees, can show up in political spaces.
Leveraging Community Assets as Young Changemakers
Facilitator : Rising Voices of Asian American Families
Dominant narratives about Asian Americans erase the vast diversity within A/PIA communities and imposes a model minority myth that does not reflect our realities. In this workshop, students will engage in critical reflection using Tara Yoso's community cultural wealth model. They will identify and challenge common assumptions while documenting community history, current contexts, and assets. The session will end with opportunities for further learning, action, and collaboration with Rising Voices of Asian American Families, a Michigan nonprofit.
Borders and Refugees in Avatar: The Last Airbender
Facilitator: Gina Liu​​​​​​​
Flameo! This workshop will discuss the construction of borders and refugees in Avatar: the Last Airbender and related examples in Asian American history. We will explore concepts like Afrofuturism and colonialism, and of course, get to watch some clips of the show!
Cultural Communication Styles
This workshop shares a framework for understanding how culture can influence communication. Learn to identify and articulate where you fall in the framework, and how to make intentional decisions about in how you communicate.
​​​​​​​
Feeling low in HP because you're getting hit left and right by the game of life? Want to level up in writing, reflection and discussion? Then login to our writing workshop where we will create a space for you to talk and write about identity, vent your frustrations, and reflect on any thoughts you might have! It's been a crazy time for everyone, so join us in sharing your experiences and perspectives and building community. Let's write and talk about the "bosses" in our lives and level up together :)
I am More Than Just STEM: The Power of Communicating Effectively
Facilitator: Don Hua and Dwight Hua
Having strong and effective communication skills are an important part of maintaining healthy relationships. This workshop will focus on learning and developing strategies to advocate for yourself, so that your story can be heard by those around you. Whether you're having a hard time sharing your career aspirations or expressing your internal emotions, join us as we explore techniques on how you can speak your truth.
Profiling: Asian American Identity and Social Media
Facilitator: Sean Tran and Judy Hoang
Explore identities and find community on social media
Breaking Down the Model Minority Myth
Breaking down the model minority myth. We will define and explore the model minority myth and forever foreigner idea. We will discuss how the model minority myth affects the Asian American community as well as other minority groups as it continues to uphold systemic racism and fostering anti black sentiments