REGISTRATION IS NOW CLOSED. STUDENTS SHOULD HAVE RECEIVED REGISTRATION FORMS - FORMS WERE NOT SENT TO PARENTS/GUARDIANS. WE APOLOGIZE FOR THE CONFUSION AND THANK YOU FOR YOUR UNDERSTANDING.
High School Conference (HSC) is a free, one-day conference held at the University of Michigan that aims to help Asian American (AsAm) high school students explore their identity, gain insight into college life, and meet fellow peers in the AsAm community.

Our theme for this year is "AsAm Now in Color!" through which we hope to inspire students to be bold in their identity for their communities and themselves. With the support of the University of Michigan's students and organizations, we will be leading workshops, group discussions, and a panel on topics related to AsAm identity, representation, community, and college life. There will also be performances from a variety of AsAm organizations on campus. Breakfast and lunch will be provided!
HSC will be on Saturday, November 13, 2021 from 9:00 AM - 5:45PM, with check-in beginning at 8:15 AM. The conference will be held at Angell Hall (435 State St, Ann Arbor, MI 48109).

REGISTRATION CLOSES MONDAY, NOVEMBER 1, 2021 AT 11:59 PM.
If you do not register by Saturday, October 30th, you will not be guaranteed a t-shirt in your size.
Manan Desai is the author of The United States of India: Anticolonial Literature & Transnational Refraction (2020), published by Temple University Press as part of the Asian American History and Culture Series.  His essays have been published in Comparative Literature, the Journal of Popular Culture, and the forthcoming volume of Asian American Literature in Transition.  He has served on the Board of Directors for the South Asian American Digital Archive (
saada.org
).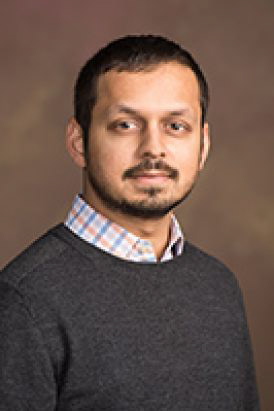 Balancing 'Asian' and 'American' Identities
With the support of media and press excerpts, we will navigate through questions like "what does it feel like to have our identity threatened?", "how do we grapple with cultural values that are in conflict with each other?", and "has our cultural importance shifted since the start of the pandemic?" Walk away with community bonds over our shared experiences and growth from learning about our individual differences.​​​​​​​
Body Acceptance as Asian American women (open to all gender identities)
Whether you are starting your body acceptance/positivity journey or continuing it, this workshop is a space for ALL (regardless of your gender identity) to learn and reflect together. We will focus on historical policies and events that created the stereotypes against Asian American women and connect them to our current culture of body image. (While we will be learning about history focusing on Asian American women, we welcome everyone to learn). This is meant to be a space for a better understanding of what we are taught about our bodies and reflect on how we can practice compassion for ourselves and others.

Colors on the Wheel: Asian Americans on the Spot
Facilitator: Joseph A. Villarama
Underpinning the complexity of knowing the colorful lives of Asian Americans brings different interesting stories to tell to and to hear from a multitude of dimensions such as social, historical, personal, biracial/multiracial, and political.
Anchored on this year's theme, this workshop eyes to help everyone to see colorful and magical combinations that create authentic stories in various and/or specific scene/s, which are far from the perplexing situation due to stereotypes and distorted depictions of Asian Americans in movies, advertisements, social media, and literatures. After all, every color tells unique story, just as how each in a single nationality show significant differences in terms of regional dialect, religious belief, class background, educational attainment, and political perspective as well as distinctions based on generation, gender, expressions and preferences, and lifestyle orientation.
Drawing Boundaries is Essential to Color Within the Lines
Creating boundaries and learning how to communicate your needs are crucial as you transition into adulthood. Your mental health as a student, a child, and as a human being all matter, as we each fill many different roles thoughout our development as people. This workshop will emphasize the importance of upholding your personal boundaries with individuals in your life, so that your emotional and mental needs can be seen. You will be equipped with tools on how to voice your feelings, frustrations, and struggles such that you can be heard. This is all in the name of protecting your time and energy to prevent things like burnout, imposter syndrome, and self-sabatoge. 
​​​​​​​
Media Analysis: ASAM Representation in Hollywood 
Facilitator: Ashley Huang 
This workshop will discuss the importance of media analysis as well as teach media analysis skills, specifically as it pertains to Asian Americans. We will also consider the implications of gender, class, sexual orientation, and other identity markers. ​​​​​​​
No Discrimination in Mental Health
Facilitator: Elizabeth Amata
There is no vaccine for racism, but you can still protect yourself from the mental health impact of anti-Asian hate.  APIA hate has had serious consequences,  threating not only our physical safety but also our mental well being.  This workshop focuses on the strategies, resources and tools for building empowerment and supportive communities to combat the effects of Anti-Asian hate. 

Re-examining Color: Changing the Conversation
Facilitator: Emerson Recto
In this workshop, we will be discussing our identities as Asian Americans through the lens of the term 'of color'. We will focus on using intersectional theory to examine how this rhetoric influences the idea of a post-racial society, and how we can reframe the conversation to produce positive social change in our communities.
Solidarity in Color: Coloring in our Roles as Asian Americans
Facilitator: Gina Liu and Aia Hawari
How often have you seen yourself in the history you've been taught? How do you imagine the future of Asian American (AA) organizing? This workshop will focus on the emergence of Asian x Black, Indigenous, People Of Color (BIPOC) solidarity histories despite the model minority myth and stereotypes of AA passiveness. Additionally, attendees will be able to reflect on these histories with their own various identities and participate in a discussion where they can imagine their unique roles in solidarity movements and future activism they may want to participate in. 
The Unique Journey of Asian Americans in Modern Day Workforce
Facilitator: Vincent Weng
Since we are all heading back to in-person classes and learning, students are starting to think about their career development more seriously. With the Asian American population heavily discussed during this past year, I think that it is important to connect with the barriers that Asian Americans face in the workforce. I want to discuss about unique stereotypes, discrimination, women of color, unfair expectations, and how that relates to a unique journey to find their place in modern day society. This topic will be more focused on aspiring high school students that are entering college and gain more knowledge about the challenges that they might potentially face.
Understanding Power & Privilege
Facilitator: Roland Hwang
In this interactive workshop, students will understand power, privilege, and oppression, and reflect on how each of these play into their own lives and society as a whole.
Facilitator: Madeline Chau
Being an Asian American adoptee is a complex yet under-discussed topic. This workshop explores Asian adoption by examining some of its underlying political history, dismantling social stigmas and misconceptions, and discussing the diversity of adoptee experiences. Ultimately, being adopted is not a cut-and-dry identity, so we will work to build greater understanding and empathy towards this topic as a community.